By Dr. Jay Zinn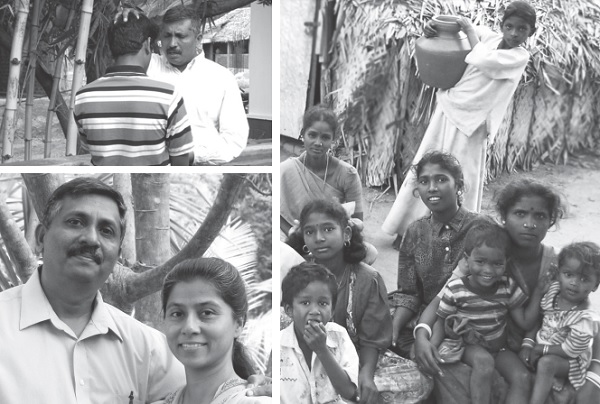 I first met Samuel and Miriam Thomas at a pastor's conference in Oregon. They were preparing to move to India to establish a missionary outreach called Goodsam International. I was impressed as I listened to their passion and willingness to offer their lives as a living sacrifice for the kingdom of God. My heart was then stirred to write out a prophecy God gave me to encourage them. In that prophecy the Lord said they would reach families through ministering first to the children. This has come to pass. - Jay Zinn, KRC Editor
---
Sam, have you always lived in India or did you grow up in America before you went to start this ministry?

I was born and brought up in India, where I finished all my schooling and college. I lived there until I turned 28. In 1991, I migrated to the U.S. with a permanent resident status. With a vision and burden for my people in India, I moved back with my family in the year 2000.

When you arrived in India, did you have a specific caste to reach, or did it evolve along the way?

We had a basic plan to reach a different people group in the area where we began working, but we lacked the strategy on how to reach them. God directed our paths one step at a time. We would move in the direction of a particular need and try to work toward that.

What vehicle did you start with to bring the gospel to India?

Our tag word says, "Faith Expressing Itself In Love," and we have provided service through the love of Christ to bring the Gospel here. There are always opportunities to serve in any community, and when we genuinely do that, God seems to open up doors spontaneously. Our children's ministry was our first vehicle that opened a door into the community, then the healing ministry through the hospital, and later the teaching ministry through the school. The above means paved the way into the community to start house churches.

What were the initial challenges you faced in the developing years?

The biggest challenge was discouragement that rose out of looking at our own inability while God on the other hand kept stretching us to accomplish his will, far beyond our ability. For instance, medical missions are usually started by Christian doctors. My wife and I aren't doctors, yet God gave us a vision to develop a full-scale hospital in this spiritually needy rural area, with limited financial and manpower resources.

How did your wife and children adapt at the offset?

It is not easy for women to jump out into the world of uncertainty. As husband and wife we prayerfully made this decision. My wife has been supportive of this ministry from the beginning. She was willing to shoulder the responsibility of running the hospital with her experience in the medical field as an occupational therapist. For my son, it was hardest at first. He had to leave all his friends in grade school as well as his cousins, adapt to a new culture and environment, and end up in a boarding school for his middle and high school years, which he hated. My daughter was so little, but she also found it difficult as my wife had to spend a lot of time at the clinic. In addition, both our children had to deal with the frustration and difficulties that evolve out of a pioneering mission.

You've pioneered and accomplished a lot in 10 years. Are you surprised by how far things have come?

I admit that God had given me the vision, but what we have accomplished is entirely by His grace and through the prayers and efforts of our team in India and the U.S. When I look back, it is so amazing and marvelous. What God has accomplished through us in the first decade is beyond what I could have imagined. But I am more excited about what God is going to accomplish through Goodsam ministry in the coming days as the fulfillment of the vision (Isaiah 45:1-4).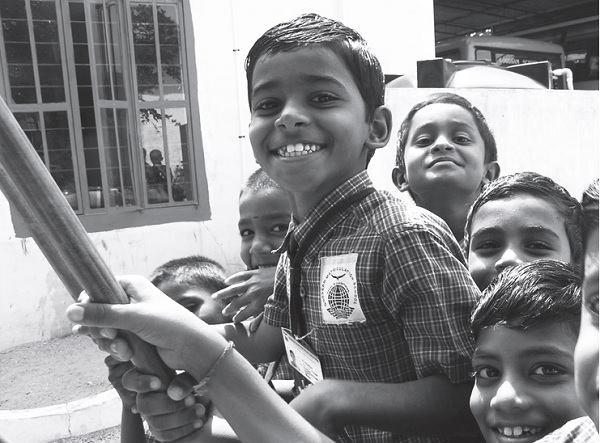 Tell our readers what the people are like. What has been the common denominator that has connected you with your community?

One common denominator is "genuine love." No matter what, people everywhere long for love and to be loved. When we're willing to obey and demonstrate the love of Christ through our words and deeds we'll be connected. It is especially easy to make that connection with children more than with adults. This is a community of people whose hearts are hardened by the hard realities of life. They don't even expect that love. We believe that when we love them genuinely, the Holy Spirit tenderizes their hearts and opens them to the gospel.

Obviously, your ministry has the Good Samaritan element through providing medicine and education. Could you tell us two of your most inspiring stories in each of those areas?

In 2004, Kaliammal, in her 50s, came to the hospital with a diabetic foot (insensitive and nonhealing wound). Her family works as agricultural laborers and had spent 60k rupees for her treatment in various hospitals, before they came to us. They lost their money and their hope for healing. They finally came to Goodsam Hospital where they received 45 days of ongoing treatment and wound care. Her foot was healed, and she's still walking around in her village today. Had she not received this care, she would either have had her leg amputated or succumbed to the illness.

The parents of Sethuraj brought him to Goodsam School as a last resort after passing through so many schools. They were discouraged and in anguish about the future of their son, who has a learning disability. This child looked lost and despised when his parents said ''he has no brain'' and pleaded with us to do something to help him out, since we were a Christian school. We weren't sure what we could do, but in this desperate situation we gave him admission in 2nd grade. He has now improved considerably by attending our special classes where we provide education on a one-on-one basis, something that is unheard of in the schools in the area.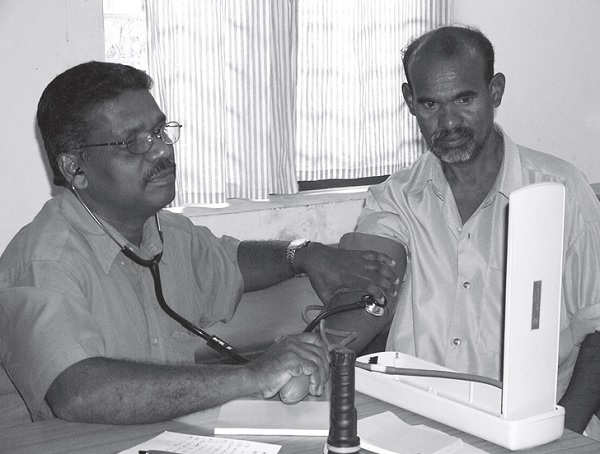 We love to hear about miraculous accounts that missionaries experience. Of all the miracles you've experienced in India, which miracle stands out most to you?

Mr. Sakthivel is a young photographer with three children. He was sick and admitted to the hospital. He and his family were shocked to find out that both of his kidneys had stopped functioning. As a poor family with limited income, they did their best to do dialysis for a while. Then he met one of our evangelists who shared the love of Christ with him. Sakthivel accepted Jesus as his Lord and Savior and became the first believer in his village. Doctors suggested he needed to have a kidney transplant and it couldn't work. He had no chance for a kidney transplant and no money for dialysis, so his life was doubtful. So our church prayed fervently. Five years later, he's still a living testimony of God's care. His life is one outstanding miracle among many.

Where do you see the ministry 10 years from now? What do you hope to see happening to reach more people for Christ?

I see tremendous potential for this ministry. What God put in my heart is a role similar to what John the Baptist did to pave the path for great ministry. I can foresee many anointed ones called by God to take this to further steps. I can see our small primary care hospital becoming a major hospital in the area to give hope and healing for many. I can see our school becoming high school and maybe even a college one day. Our graduates would be sharing Christ's love and Christian values, being a witness for Christ. And I can see our churches bloom and fill this valley with the glory of God.

Sam, you were given a burden and vision from the Lord to the mission field. There are others who haven't taken those first steps but would like to. What advice would you give them?

My advice is to start to be a missionary in your neighborhood first. Lead a missionary lifestyle so that you will be able float when it's God's time for you to live in the mission field. Do not accumulate financial debt; learn to live within a limited budget.

What have these 10 years produced in your life? How have you been changed by the people you serve, and the God you serve?

When looking back, I was naïve and jumped into an unknown world. But these 10 years produced in my life perseverance, character and hope. I was changed by the people I serve— my co-workers, patients, children, parents, fellow ministers, family and so on. There are ups and downs, encouragements and discouragements, appreciation, complaints and rejections, plenty and poverty, dangers and protection. Through it all, the One whom I serve wants to make me into the image of His son Jesus Christ.
---
Goodsam Ministry was born in the heart of Sam and Miriam Thomas sometime after they had migrated to Oregon, USA from India for better opportunities in the marketplace. However, the call and the love of Christ compelled them to step out in faith and return to India to reach their own people for Christ. Originally from the State of Kerala, India, they returned to live in the nearby State of Tamil Nadu, truly being a Good Samaritan to their neighbors. For more information on their ministry, you may go to: www.goodsamindia.org