By Adri Flores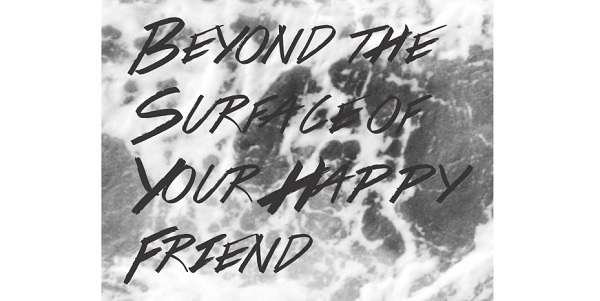 Have you ever looked at your life and found you just couldn't recognize yourself? Sounds cliché, right? But if you've ever experienced depression, that feeling is all too familiar.

A while back, one of my friends had a small accident which resulted in a deep cut on her knee, which required stitches and a brace to immobilize her leg so it could heal properly. A few days later we were walking down the street and she said, "I keep looking at my leg and it doesn't look like my leg!" That exactly is what I felt my depression was like. I kept reflecting on what my life looked like at that point and I couldn't quite explain how I had gotten there. I was living my day-to-day life because I had to. I was showing up to work, church, and friends' gatherings because I had to and not because I had the motivation or energy to do so.

Normally, I am one of the most extroverted people you'll ever meet; yet through the deepest moments of the depression, being among groups of people would become a great cause for anxiety. To most people who knew me, I still seemed like the happy and outgoing person they'd always known, and to new people around me, I seemed as normal as the next person.

It became easy to hide behind an artificial happiness. At the time, I thought it was a defense mechanism I had adopted, but it became more difficult to keep up this persona. I realized I needed to talk to someone and accept I was struggling with depression and that not talking about it wasn't going to make it magically disappear.

We live in a society that loves celebrating triumphs and struggles with taking time to grieve. We often doctor our lives to look a certain way, and this has become easier with the presence of social media. Take a look at your Facebook and Instagram feeds; most of what you see is how seemingly perfect everyone's life is. I'm guilty of this too. Talking about things such as mental illness, such as any kind of imperfection, becomes challenging and we become accustomed to facing giants in silence.

I've heard people say, "Christians shouldn't get depressed or sad." If this is the case, then the book of Psalms may have no place in the Bible. In the book Broken Minds, Steve and Robyn Bloem write about the psalmists' depression. As they express their despair and experience depression, they don't apologize for what they're feeling and experiencing; they don't confess it as a sin but rather see it as a part of their relationship with God and through it, interact with him.

As I experienced depression I knew I needed to spend more time with God. However, it was challenging and daunting and I was often restless during these times. It was easy to believe lies such as, "God doesn't want to hear from me," or "I must get better on my own before I go to God." One of the things that helped me was choosing one-week-long devotionals, taking them one day at a time. The book of Psalms was also a great book to use as a devotional and in my journaling time.

I would start by telling God how I felt. When unsure of where to go from there, I would turn to a psalm, write it, read it out loud and write a reflection on it. Sometimes I would find the audio of it and write my response as I listened to it. Whichever method I chose, I reminded myself that God was listening. Another step I took was asking for help.

Isolating yourself is possibly one of the worst things you can do at that time. Don't get me wrong, time on your own to reflect and recharge is also needed, but be sure to have others join you in this journey. Think about one person you can call and talk to and process what you are feeling. Making the decision to talk to someone is the first step. If you are not sure who to talk to, ask God for guidance. Even if it doesn't seem like it, he will put people and resources in your life soon enough.

Whether it is a counselor, a therapist, a book, or a combination of those, God will provide. I was able to find comfort and guidance in a couple of friends, one of my church leaders, and my dad. I also found David Murray's book, Christians Get Depressed Too, incredibly helpful. Going through many sections of the book, it was like someone was putting my thoughts into actual coherent sentences and helping me find words to express to others how I felt. Then there are medications. If you think you need medication, talk to someone about it. Medication may be one of the ways that God is providing healing for you. Just as you take antibiotics to treat an infection or painkillers for a backache, sometimes your brain needs help to heal.

Finally, take the time to do something nice for yourself. For instance, I decide to get my nails done every now and then. I also know cooking or baking for others is life-giving to me and helps me de-stress, so I make an effort to do this. Sometimes it takes a great deal of effort to get started, but once I get going, I am reminded of how needed that time is.

I have seen God bring incredible healing, but it has taken time. I know it's not over yet. Part of the healing process is also taking initiative to make changes, and persevering even when it doesn't seem like it's making a difference. Doing your part is important and God is continuing to do his, and he will not stop until his work in you is finished.

I know it is difficult to make changes, however small they may seem. Hence, I also have to keep remembering that I have to extend grace to myself in the same way God extends grace to me on a daily basis.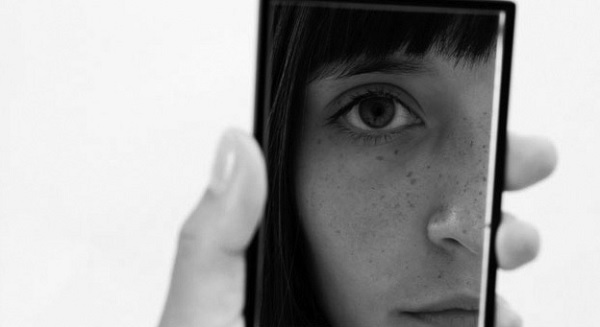 Image taken from: ngebut-tenan.blogspot.com

Though experiencing depression has been challenging, it has led to a lot of surprising growth. I have a new understanding of mental illness I didn't have before. I am more comfortable talking about it and also more informed. I have been reminded that even when I feel like the most broken and inadequate person, God can still use me in his kingdom, which is encouraging and brings new hope. I have also seen others around me become more aware of mental illness and the ways they need to learn more about it to serve others well.

I am not alone in this and neither are you. God's intended design for his body is for us to support one another and to be a safe space for moments like these. Maybe you are experiencing depression; I pray you find a safe space in those around you. Maybe someone around you is experiencing depression and you may or may not be aware of it; whatever the case may be, think of how you can serve others around you that may be going through it. Inform yourself and ask for God's guidance as you seek to serve those around you.
Finally, let us remember these words of the apostle Paul:
Praise be to the God and Father of our Lord Jesus Christ, the Father of compassion and the God of all comfort, who comforts us in all our troubles, so that we can comfort those in any trouble with the comfort we ourselves receive from God. For just as we share abundantly in the sufferings of Christ, so also our comfort abounds through Christ. (2 Corinthians 1:3-5).